Blocked Drains By Chris West Wickham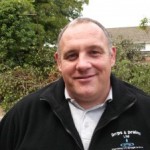 Blocked drains West Wickham BR4 cleared for a fixed price 0791 7852384 Chris,We Have Been Unblocking Blocked Drains  And Plumbers In West Wickham BR4 For Over 28 Years Chris 0791 7852384.
We also cover the surrounding areas at no extra charge Beckenham , Croydon , Addington , Penge ,Bromley , Farnborough , Orpington ,Biggin Hill .
We offer a fixed price's unblocking drains ,sinks,sewers and toilets over the telephone so our customers are aware of our charges before we even arrive , so you can relax not having to worry about an escalating hourly /half hourly rate.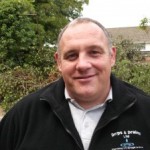 As mentioned above we both have over 28 years experience in clearing blocked drains in West Wickham and all the right tools to assist us , and we actually enjoy our job.
Unblock Drains and Blocked Toilets West Wickham BR4 0791 7852384 Chris
We cover every type of blockage including blocked toilets / blocked stack pipes / blocked basins / blocked kitchen sink / blocked showers / drain rods stuck in drain / blocked sewer drains and more including drain smell investigations.
Toilet Unblockers /Unblocking
Unblock Drains
Blocked Drain Clearance
Drain Cleaning
Blocked Kitchen Sink Unblocking Unblockers
Drain Inspection West Wickham
If you require a drain CCTV inspection we can provide this for you and give you the best advise on any works required.
When we carry out your drain inspection, we are very proud to say that we are very well experienced drainage engineers having over 60 years combined experience of carrying out drain repairs and renewals and unblocking blocked drains in West Wickham.
Some of our competitors use  inexperienced people that are cheap to employ and give a crash coarse  on working a drain camera and sent out doing drain surveys.
As well as drain clearance and cleaning we also as a drainage company carry out drain repairs and installations including no dig repairs.
Thank you for reading our details.
Best Regards.
Chris 0791 7852384     
Blocked Drains West Wickham BR4